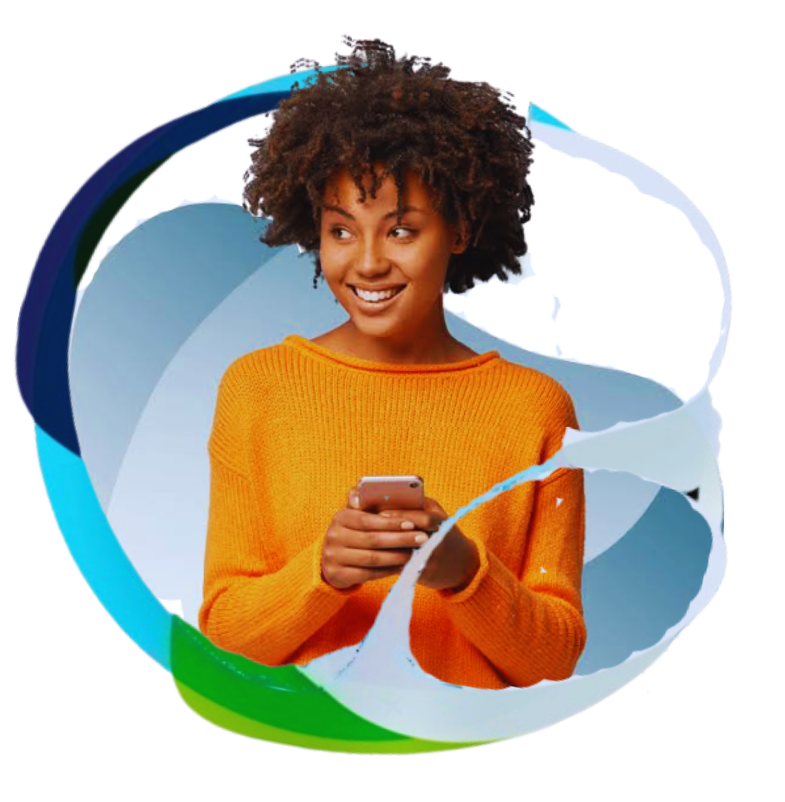 Digital Marketing Agency in Lagos
Transform your business with our results-driven digital marketing strategies...
Our team specializes in implementing effective digital marketing strategies that not only strengthen businesses online but also significantly increase conversion rates and generate a substantial boost in sales.
"Drive your business growth with Noble World, Lagos' top digital marketing agency. Our experts specialize in helping product brands and service firms achieve their growth goals with advertising, website development, ecommerce, SEO, and marketing. Our tailored and innovative approaches will ensure your success with brand awareness, target audience connection, and lead generation.
Choose Noble World as your trusted partner in achieving your business objectives."
ATTRACT LEADS
Generate brand awareness and effectively attract potential leads.
NURTURE & CONVERT
Leverage technology, insights, and irresistible marketing tactics to nurture visitors and successfully convert traffic.
BUSINESS SUSTENANCE
Our expertise lies in building and enhancing your brand equity, ensuring that your brand remains at the forefront of your target audience's minds.
Our Intelligent digital marketing agency Solutions Improve Sales
Proven Track Record: We have a successful history of delivering tangible results and driving business growth for our clients.
Customized Strategies: Our team develops tailored strategies to meet the unique needs and goals of each client.
Industry Experts: Our digital marketing professionals stay up to date with the latest industry trends and best practices to ensure optimal results.
Data-Driven Approach: We rely on data analysis and insights to make informed decisions and optimize campaigns for maximum performance.
Transparent Communication: We believe in open and honest communication with our clients, keeping them informed at every step of the process.
We are humble and proud to work with amazing clients.
Noble World has been incredibly passionate about giving our customers at the MyStaff Consulting Ltd job board an ultramodern, spotless, and standard SEO- and mobile-friendly website. Despite the tight timeframe that was given to them, they were able to produce flawless designs and a quick turnaround that better promotes our brand. I largely endorse this fantastic digital marketing company.
Celestine Nzubbychukwu
Since we started working with the Noble World Team around two years ago, Ducex Solicitors Limited has become a trusted digital partner. They always work hard to make sure our design objectives are accomplished and consistently produce excellent outcomes. They have a fantastic support team that works tirelessly to keep our website operating at peak efficiency and constantly provides us with insight. This digital marketing firm is one that I heartily endorse.
Barr Emma Duruigbo
It was a wonderful experience working with the Noble World team. The team went above and beyond by continually figuring out how to make our preferences for the design of our website work. The staff was extremely diligent, staying late on multiple nights so we could make our deadline. Until now, the post-launch support has also been excellent. I consider Noble World to be an excellent business that offers clients excellent digital value.
McGerald Olfordile
CEO: Rapidbox Limited
The objective behind my collaboration was to develop and promote a captivating e-commerce website, aiming to increase its popularity and awareness on the internet.
From the very outset, their dedication and expertise were evident as they assisted me in creating a captivating and functional website. Their tireless efforts in promoting my online store and increasing its visibility on the internet were truly commendable. Thanks to their unwavering support, my business gained popularity and became well-recognized in the online sphere.
Captain Ebitimi Collins
CEO: Opuforty Nigeria Limited
Creating an online marketplace with vendors' dashboards and other advanced features it's quite a rewarding experience. I had a great experience collaborating with Noble World Tech on my online marketplace project. Their ability to meet all the features and deliver on time, exceeding my expectations, is definitely commendable.
Tari Jeffery
Co-Founder" Noble Marketplace
I wanted a good web designer to create a page and blog site for me online to attract prospective customers and increase sales of my products. Then I found Noble world and gave them a trial that I never regret. Their tenacity and Swift job delivery, with or no correction to make.
Glory Ebasabor
CEO: AminGlobal at AminGlobal
When building Eagles news media, they are the best agency to talk about. Quality, Good pricing, and good communication
Ayodeji Adegunna
Operations manager at Eagles Media
Our company is a fast-growing company, we deal in all kinds of foams and all kinds of mattresses but We needed someone to design our graphics and manage our social media pages and to run ads on social media, so contact Noble world
Someone referred Noble World to us, while we were looking for a reliable digital agency in Lagos to manage our social media page and run ads for us, after considering 3 other companies, we discovered them based on their past customer satisfaction reviews, and cost ranges.
After a kick-off meeting, they helped us identify the best audiences to target on Instagram and Facebook. They then created a posting schedule, wrote our captions, and researched the best hashtags. To coordinate, they used a social listening tool called Metricool which let us track audience engagement. They also created and managed our Instagram ads. We worked with a project manager and Social Media specialist due to their custom social Media posting our social Media page has from 2,000 to 6,000 followers, and due to the click-through, our revenue increased by 30%w
We meet every weekend, to review the social media postings and they give monthly performance reports and also advice on other measures to attract sails.
They helped attract more customers who are interested in our products not just followers.
On the Metrocool account, the free plan was not giving us some statistics, we found it difficult to understand the Metrocool interface,so we them about it, and then they gave us a weekly brake down to enable us to understand the report
Timileyin Oluwafemi
CEO: ceejee foam company
We considered multiple advertising agencies and we decided to give them a test only Noble World could come up with a positive way to solve the issues we had on the ground/Having them handled our advertisement was a huge success.
Noble World has been an excellent advertising partner. Thanks to their innovative solutions, the client has achieved their goals. The only area for improvement would be to have more workforce available, but the client is already satisfied with their ongoing partnership.
Rejoice Ahmed
Director, joicecollections
We are extremely pleased with the exceptional digital marketing services provided by Noble World Digital Marketing Agency for our real estate website, Surebricks. Their expertise in website design has transformed our online presence. The team's commitment to understanding our unique requirements and delivering a user-friendly, visually appealing, and responsive website has been outstanding. Their attention to detail, prompt communication, and dedication to our project's success have truly impressed us. We highly recommend Noble World Digital Marketing Agency to anyone seeking top-notch digital marketing services. Thank you for your exemplary work!
Mr Kenneth Matthew
Surebricks - Real Estate
Bodyfit Ventures Limited is exceedingly pleased with the exceptional digital services provided by Noble World Digital Marketing Agencies. Their expertise in E-commerce website design and development has truly transformed our online presence. The website they created is not only visually stunning but also highly functional, resulting in increased traffic and improved user engagement. Noble World's professionalism, attention to detail, and commitment to delivering on time have been exemplary. We highly recommend their services to anyone seeking top-tier digital marketing solutions. Thank you for a job well done!
Mr Kenneth Matthew
We are thoroughly impressed with the exceptional digital marketing services provided by Noble World Digital Marketing Agencies for our business website, Pure Insight UK. Their expertise and dedication have led to remarkable results. From strategic SEO optimization to engaging content creation, Noble World's team has consistently delivered outstanding performance. Their proactive approach and insightful analytics have been instrumental in boosting our online presence and driving organic traffic. We highly recommend Noble World Digital Marketing Agencies to any business seeking top-tier digital marketing solutions. Thank you for your exemplary work!
Mr Kenneth Matthew
CEO: Pure insight UK
We highly recommend Noble World Digital Marketing Agencies for their exceptional digital marketing services. They helped us create a beautiful and professional website that perfectly represents our brand and values. They also worked tirelessly to increase our brand visibility online, resulting in a significant increase in website traffic and leads.
The Noble World team is highly knowledgeable and experienced in all aspects of digital marketing, from SEO and SEM to social media marketing and content marketing. They are also incredibly responsive and communicative, always keeping us updated on their progress and ensuring that we are happy with the results.
We are extremely pleased with the work that Noble World Digital Marketing Agencies has done for us. They have helped us to achieve our digital marketing goals and objectives, and we highly recommend their services to any business looking to improve their online presence.
Dr Olabode Fabuisi
Noble World Digital Marketing Agencies is a top-notch digital marketing agency that has helped our company, Social Cultural Association of Ihechiowa, achieve our digital marketing goals. Their team is highly experienced and knowledgeable in all aspects of digital marketing, and they develop customized strategies to meet the specific needs of each organization.
We are particularly impressed with Noble World's ability to track and measure the results of our digital marketing efforts. They provide us with detailed reports on our website traffic, social media engagement, and email open rates. This data is essential for us to evaluate the success of our campaigns and make necessary adjustments.
We highly recommend Noble World Digital Marketing Agencies to any business looking to improve their online presence and reach their target audience.
Mr Kalu Daniel
Social Cultural Association of Ihechiowa
Resource for Growing Your Business
Weekly Insights on Digital Marketing
We produce insightful digital marketing content every week to assist businesses and company owners in expanding their enterprises.
Which Company Is the Best for Digital Marketing in Lagos?
A specialized digital marketing agency helps businesses advertise online. They manage and advertise on social media, improve website visibility on search engines, and create clickable ads. They excel at ensuring brand success. Hiring an agency is crucial for reaching your goals.
An experienced digital marketing agency in Lagos can help your business in many ways. They can increase your online presence and make more people see your brand. But finding the best agency can be hard.
When looking for an online marketing agency in Lagos, it's important to make a list of what you really need and what you just want. Think about why each requirement is important to help you make a good decision.
Conduct online reviews and seek recommendations from previous clients to aid you in selecting the right company.
An experienced digital marketing company is skilled at identifying effective and successful strategies and has gained significant expertise in the field of online marketing over time. It is advisable to collaborate with them in order to develop a strong strategy, as managing it on your own can be challenging. Therefore, choosing to seek expert guidance is a wise decision.
To avoid common mistakes that trap many business owners, it is important to conduct interviews with potential agencies as a crucial part of the selection process. These discussions can take place in person, over the phone, using WhatsApp, or by utilizing platforms like Clutch, Sortlist, Facebook, or Instagram.
To ensure a successful interview with a digital marketing agency, it is advisable to prepare a list of important questions in advance. These questions will facilitate a productive conversation and assist in finding the most suitable agency for your requirements.
How can digital marketing agencies in Lagos evaluate key performance indicators (KPIs)?
Achieving triumph in the realm of digital marketing is intrinsically tied to the meticulous measurement of key performance indicators (KPIs) and metrics. It is imperative to scrutinize the candidate agency's proficiency in delivering a versatile reporting system, as it directly influences the efficacy of their strategies. When probed about your marketing aspirations, it is vital to furnish the agency with a comprehensive understanding of your objectives. A top-notch online marketing agency in Lagos must possess an adept comprehension of your goals and KPIs, allowing them to orchestrate a targeted and successful campaign on your behalf.
Is the Digital Marketing Company Experienced Enough?
Apart from having a wealth of experience, it is crucial to thoroughly examine the professional background of the individuals comprising their team. How long have they been active in the field? In the event that the details provided on their "About Us" page fail to satisfy your requirements, it is highly advisable to explore alternative options when selecting a digital marketing agency.
Are Digital Marketing Projects Outsourced by the Company?
When it comes to agency outsourcing, one crucial aspect to consider is the strength of their freelance team. A reputable digital marketing agency based in Lagos, for instance, thrives on an in-house team that can confidently manage all your projects. However, it would be unfair to dismiss marketing agencies that outsource entirely. The key lies in verifying the presence of a proficient pool of accomplished freelancers and contractors within their network, ensuring they possess the expertise to effectively handle your digital marketing endeavors.
What Is the Company's Method of Sending Reports?
In order to have a complete understanding of the frequency at which the digital marketing company shares their reports, it's important to delve into the details. Are these reports sent on a monthly basis, or do they follow a quarterly schedule? Moreover, it's crucial to explore the appearance of these reports. Do they present comprehensive and visually appealing data, or are they lacking in terms of presentation? It would also be wise to inquire whether the agency can provide samples of their reports. This will enable you to assess their quality and authenticity, ensuring that they are not merely fabricated screenshots.
When seeking a digital marketing agency, it is vital to find one that values transparency and open communication. You should strive to partner with an agency that keeps you regularly updated on the progress of your marketing efforts, providing full transparency throughout the process. The reports they generate should effectively illustrate the growth and advancements made by your company. Additionally, these reports should go beyond mere statistics and numbers, providing insightful recommendations that are derived from the data. It is through these meaningful recommendations that you can truly optimize your marketing strategy and achieve remarkable results.
What Kind of ROI Can You Expect?
When considering your digital marketing strategy, one vital inquiry to prioritize is the anticipated return on investment (ROI) and the time required for its realization. It is crucial to seek out prognostications that align with your specific business goals and objectives, supplemented by compelling case studies. While predictions can provide valuable insights, substantial evidence serves as the ultimate benchmark for success.