Hunting for an effective and dependable digital marketing agency in Nigeria? Search no further. Every company that wants to thrive in the modern digital world needs to have a strong online presence. An online marketing company can help with this.
An organization of experts known as a digital marketing agency uses a variety of digital marketing techniques to assist companies in boosting their online exposure and generating leads.
To expand, every business needs marketing. It is now established fact that a company's development and expansion are totally based on marketing strategies implemented through various media.
An organization's ability to survive depends on its ability to generate revenues, and no business can ever generate profits without taking marketing into mind. This explains why businesses from all over the world spend billions on marketing each year.
Here are some reasons why working with a Nigerian digital marketing agency might be a good idea for business owners trying to expand their online presence.
An explanation of a digital marketing agency
A company that offers internet marketing services to companies of all sizes is known as a digital marketing agency. They specialize in using numerous digital marketing techniques to promote businesses online, produce leads, and eventually boost sales.
One of the services provided by a digital marketing company in Nigeria is search engine optimization (SEO), along with social media marketing, email marketing, content marketing, and pay-per-click (PPC) advertising.
Why Partner with a Digital Marketing Agency in Nigeria?
1. Skill and Experience
When you work with a Nigerian digital marketing agency, you have access to a team of professionals with the training and know-how to develop and implement digital marketing plans that are in line with your company's objectives.
They stay track of the most recent trends and modifications in the digital marketing environment, guaranteeing that your company stays one step ahead of the competition.
2. Cost-effective
In the long term, working with a Nigerian digital marketing agency may be cost-effective. To handle your digital marketing requirements, you can outsource them to a digital marketing agency rather than hiring an inside team.
By doing this, you save the additional costs associated with employee benefits, salary, and training and just pay for the services you really use.

3. Saves time.
It takes a lot of time to continuously evaluate and improve a digital marketing campaign.
By collaborating with a Nigerian digital marketing agency, you can focus on running your business while the agency takes care of your digital marketing requirements, freeing up your time.
4. Access to the Latest Technologies and Tools
The most recent technologies and tools are available to digital marketing agencies in Nigeria, enabling them to develop and put into practice successful digital marketing plans.
They have access to a range of digital marketing platforms, analytics programs, and automation technologies, enabling them to give you data-driven insights and enhance your online presence.
Selecting the Best Digital Marketing Agency in Nigeria
It's crucial to take into account the following factors while selecting a digital marketing agency in Nigeria:
1. Proficiency and Expertise
Search for a Nigerian digital marketing company that has an established track record of success. The agency should have expertise working with companies in your sector or specialty and be up to date on the newest trends and techniques in digital marketing.
2. Services Offered
Choose a digital marketing company in Nigeria that provides a number of services that are in line with your company's objectives. Look for services like SEO, social media marketing, content marketing, email marketing, and PPC advertising, among others.
3. Transparency and communication
Choose a Nigerian digital marketing company that is upfront about its methods and results and communicates well. The agency should be available to answer any questions you might have and should give you regular reports on how your digital marketing initiatives are doing.
There are 5 things you should know before working with a digital marketing agency in Nigeria.
Here are some things to think about if you're looking for a Nigerian digital marketing agency to engage with.
Establish Your Objectives and Budget.
You must decide on your objectives and spending limit before searching for a digital marketing agency. What are your goals for your digital marketing campaign?
Do you want to raise your internet presence, produce more leads, or boost conversion rates? After you are certain of your objectives, look for a company that can support you in achieving them while staying within your financial constraints.
2. Evaluate the agency's area of expertise
When you have a list of suitable agencies, you should look at their areas of competence. To learn more about the type of work they have done in the past, look through their portfolio.
Do they have previous experience in your sector? Do they specialize in a specific branch of digital marketing, such as social media marketing, PPC, or SEO?
Verify that the agency you select has the knowledge to assist you in achieving your goals.
3. Examine customer feedback.
You may learn a lot about a company's reputation by reading reviews and client testimonials. Check out the agency's website and independent review websites for customer testimonials.
Take attention to criticisms about the agency's results, communication, and responsiveness. Ask former customers about their experiences dealing with the agency if you can.
4. Take into account the agency's communication style
Working with a digital marketing agency requires open communication. Make certain that the agency you select has a communication style that suits you.
Do they frequently update you on the status of your campaign? When you have questions or issues, do they respond? Do they offer transparent, simple-to-understand reports on the effectiveness of your campaign?
5. Find a Long Partner
Finally, seek out a company with which you can develop a lasting relationship. Establishing a solid internet presence requires patience, so you should deal with a company that is dedicated to supporting you in the long run.
Choose a company that is open to collaborating with you to develop a plan that is tailored to your company's specific requirements.
The Rise of Digital Marketing Agencies in Nigeria: 7 Factors
Marketing strategies have undergone continual change since the creation of the first digital medium. The greatest ways for businesses to advertise their goods and services were door-to-door, in the newspaper, on fliers, over loudspeakers, on the radio, and on television.
Since then, the internet has had a tremendous impact on every aspect of digital marketing. Marketing has no restrictions or exceptions, regardless of age, culture, or religion.
Around $95 billion was invested by digital marketing agencies worldwide in the previous year. Moreover, a 14% rise in these funds is anticipated.
The largest marketers are completely changing their industries and concentrating on online digital marketing platforms.
Digital marketing agencies can profit by selling their products, but they can also increase sales by offering a stage for competition to their rivals.
As an illustration, if a travel agency wishes to offer a tempting deal to attract more clients, they will undoubtedly outperform their rivals if they allow everyone to compare flights in order to get the best deals.
Here are seven explanations for why digital marketing companies in Nigeria are growing and expanding.
1. Digital marketing characteristics:
Due to its interactivity and focus on the consumer, digital marketing in this country currently has a certain future. As a result, digital marketing agencies are expanding in Nigeria right now.
Customer feedback can be given to the vendor, allowing businesses and dealers to improve their wares. If they don't make changes to their items, they will merely receive negative reviews and suffer losses in the local market.
Due to the global nature of digital media, they may potentially experience this reaction internationally. Performance both domestically and internationally can improve as a result of exposure.
2. Measurability
Measuring the amount of labor and effort that must be taken into consideration before launching a campaign is one of the best things that digital marketing organizations can perform.
Conventional marketing firms in Nigeria relied on educated assumptions and lacked knowledge about the best platforms to use to reach the proper demographic.
With digital marketing, agencies are aware of the best social media platforms to use as well as which customers to target.
Also, they can use this to monitor their effectiveness, recognize the demands of the task, and accept success.
3, targeting that is fixed
The same as anywhere else in the world, Nigerian digital marketing agencies use fixed and exact targeting.
The ability to reduce marketing waste by carefully selecting the proper audience is one of the best features of digital marketing.
It can also aid in your analysis of the ideal moment to launch a campaign.
The environment of online marketing allows you to ascertain the user's behavior and mentality.
They can identify the websites with exceptionally high traffic, the ones where people are more socially engaged, the ones where people discuss a particular product, and the ones where people actually make purchases.
Fixed targeting has created remarkable and unmatched customer access as well as opened doors to marketing divisions and subdivisions.
Personalization, which was not possible prior to the establishment of Digital Marketing organizations in Nigeria, was also aided and promoted.
4. Reaches
With digital marketing, you may achieve spectacular results and expand your audience even on a tight budget. Due to the fact that they only require a small initial investment to get large returns, digital marketing agencies in Nigeria are expanding.
With the expansion of digital media in Nigeria and other growing African nations, digital marketing agencies are a fantastic method to break into the market and launch a company.
5. Good Return on Investment
One of the principal advantages of digital marketing is the return on investment. Beaches and other benefits that we have already covered in this text are pretty similar to it, but it is entirely measured separately.
Nigerian digital marketing firms prevent marketing waste by precisely focusing their efforts on the right demographics. Quickly evaluating the outcomes, they reorient their efforts with more effective campaigns.
They are able to perform more optimally as a result. The research on investments is overwhelmingly superior to any marketing strategies utilized in Nigeria today or in the past.
6. Several opportunities
Particularly in Nigeria, digital marketing has a wealth of chances for business growth. Furthermore, it has improved employment prospects throughout the nation.
When different digital agencies are in competition with one another, a sense of bargaining develops and they always seek to provide their users with the finest service possible. It again benefits the user directly.
7. Growing already settled businesses:
By embracing the age of digital marketing, numerous established and traditional firms are expanding their horizons. A wonderful example of established businesses and marketing firms refocusing on digital marketing and thus increasing employment is available.
Growing access to these opportunities benefits Nigeria's population and economy every time.
Top Nigerian Digital Marketing Agencies in Nigeria
The top 10 digital marketing businesses in Nigeria are among the details you need to know in order to choose the finest for your company if you're a business owner trying to take advantage of digital marketing's advantages.
Website design, online advertising, SEO, email marketing, social media, and other services are frequently provided by digital marketing agencies, depending on the type of business. In most cases, these services serve all of your digital demands.
Here are the top 10 agencies to think about if you're a company owner or marketing executive seeking the best digital marketing agency to work with:
Noble World – Creating Brand's visibility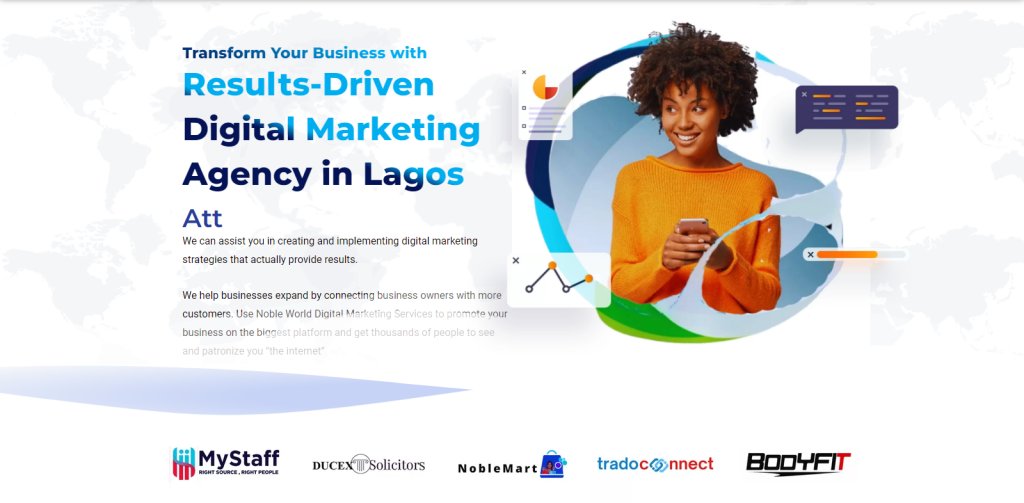 Noble World is a digital agency that is helping businesses fully reach their target audience by bridging the gap between marketing and technology.
The Noble World team is made up of imaginative and creative change-makers, designers, technology enthusiasts, social community managers, and digital marketers who use their abilities to create more memorable digital experiences for brands across the African continent.
Multinationals, SMEs, and start-ups are among the brands Noble World works with. They are committed to providing a broad range of marketing services, including website design, e-commerce design and development, SEO, social media marketing, PPC advertising, graphic design, video production & marketing, email marketing, and content marketing.
Manta Marketing Agency
Manta is a digital firm that creates experiences for audiences both online and offline.
For clients and agencies, the Manta team specializes in creating strategies and putting them into action. For leading businesses in Africa, the technology team has carried out projects involving application development and user experience enhancement.
Jives Media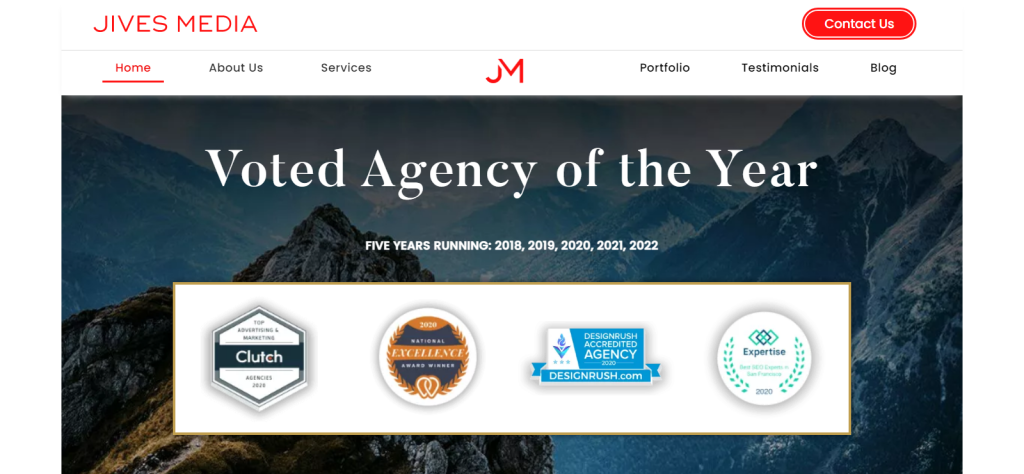 In order to revolutionize your company, Jives Media, a full-service digital communications agency in Nigeria, combines consumer research, creativity, and intelligence.
The digital marketing agency specializes in providing accurate strategic thinking and digital marketing direction that may quickly convert your notion from vision to reality.
CKDigital (Creative Agency) (Creative Agency).
With outstanding digital services that are results-driven, the digital creative agency CKDigital is on a mission to assist businesses in succeeding.
Professionals with a culture of excellence make up the team at CKDigital. They are passionate about what they do.
Wild Fusion Marketing Agency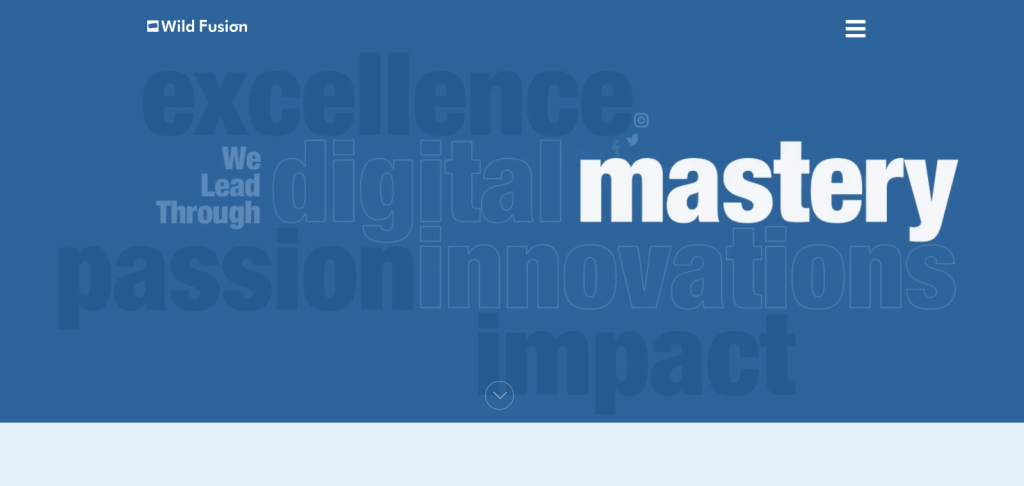 With operations in Nigeria, Ghana, and Kenya, Wild Fusion is one of Africa's top digital-led integrated marketing agencies.
One of Nigeria's most honored digital marketing firms is this one. In the simplest terms possible, Wild Fusion aids in the achievement of marketing objectives and success for companies and advertisers.
To achieve its marketing objectives, this agency makes use of technological platforms like the web, mobile apps, and websites.
Ziza Digital Agency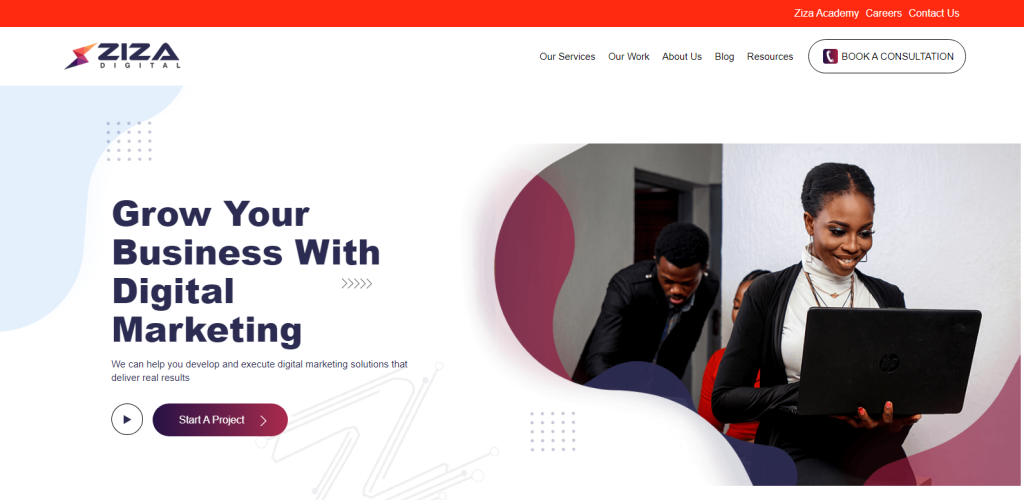 Ziza Digital, a seasoned digital marketing firm in Nigeria with a base in Lagos, is also based there. They are experts in web design, SEO, and pay-per-click advertising.
This company is dedicated to getting the best possible results for its clients in search results.
This agency's clients are impressed by how much it values them and continuously comes up with fresh marketing concepts for them without being asked.
Anakle Digital Agency
Product creation is Anakle Agency's primary area of expertise, making it one of the greatest digital marketing agencies in Nigeria. Lagos is where it's headquartered.
This digital marketing company specializes in Mobile app development, Search Engine Optimization (SEO), Social media, digital marketing, and website design and development.
Clients from many industries are driven and led by this agency. Also, customers can depend on it for quick responses.
Giga Lagos
Being an industry innovator in the field of internet marketing, Giga Lagos has established its subject-matter knowledge. They have experience working with a variety of brand names and are informed about marketing techniques, which are necessary nowadays to survive in the internet-driven world.
Services – Whether you need branding, content marketing, social media marketing, SEO, digital PR, web development, digital marketing, or imaginative advertising and campaigning, they can handle it for you at the most affordable rates.
Webcoupers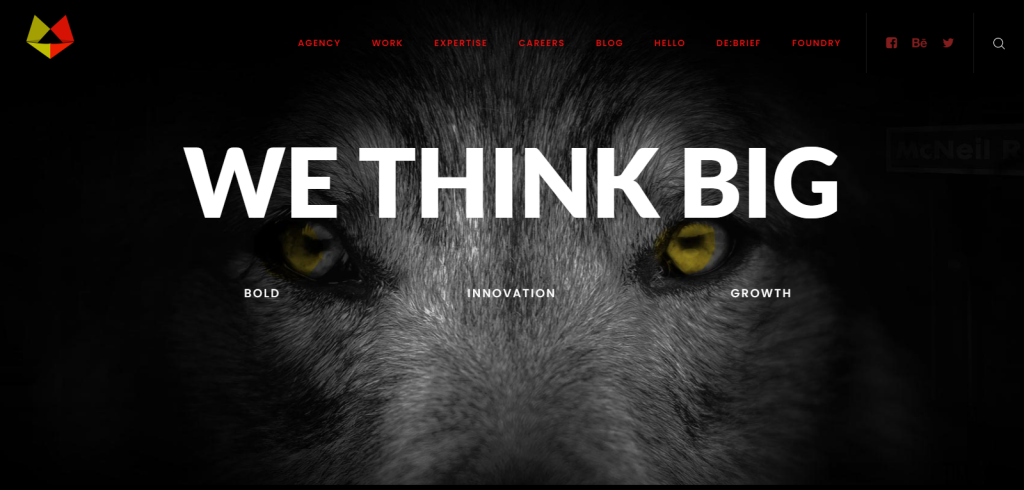 A tech-savvy agency that specializes in digital marketing with the goal of creating conversion-driven marketing strategies.
The variety of marketing services WebCoupers works with includes digital marketing, product innovation and development, creative development, social media, ORM, and data analytics.
Brands: They have provided their services to several well-known figures in the field and are devoted to expanding their customers.
GoDigital, Inc.
Among Nigeria's best digital design consultancies is GoDigital, Inc. This company provides services like branding, digital strategy, web design, and digital marketing.
Intense Marketing Agency
One of Nigeria's leading digital marketing companies is Intense Marketing Agency. It offers design, strategy, marketing communications, production, and training as part of its services. By generating high-quality leads through various channels, this cutting-edge digital marketing and technology company assists commercial organizations in increasing their sales.
Conclusion
It might be difficult to choose the best digital marketing agency in Nigeria, but with the help of these pointers, you can locate a company that will enable you to reach your objectives while staying within your means.
Your company can grow by collaborating with a digital marketing agency in Nigeria. A digital marketing agency may help you by enhancing your online visibility, generating leads, and ultimately growing your revenue.
Don't forget to establish your objectives and budget, investigate the agency's experience, study reviews and client references, take the agency's communication style into account, and search for a long-term partner.
You can create a powerful online presence that promotes business success with the proper agency at your side.
Global commercial organizations have been observed to use digital marketing to increase the visibility and appeal of their brands, regardless of whether they are tiny, family-owned businesses or giant corporate companies. Establishing a strong online presence that promotes business growth is made possible by collaborating with Noble World Digital marketing agencies in Nigeria.